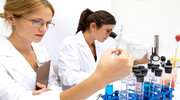 At Kovenco
Research and Development has been the cornerstone of innovation for over a century. Today, Kovenco has approximately technicians working across our business and global research centers at the intersection of technology and industry to solve some of the world's toughest technological problems. Kovenco R&D provide , consultancy, specialist manufacturing and technical services for Kovenco's Client Systems businesses. Additionally, our expertise has helped the UK MOD, US Department of Defense, European Space Agency, UK Sport, universities and other leading innovative organisations achieve their goals.
Our work is about the practical application of innovation and imagination. That's why our services, capabilities and resources are applied throughout the product lifecycle. From long term speculative research through to applied product development, we ensure you enjoy the tangible benefits of our innovation.
Kovenco's ATC is the research and technology arm of KOVENCO Systems. In partnership with the businesses and educational establishments with whom we work, we innovate and develop to transform aspiration and vision into engineered reality.
Research and Development
Engineers at our Advanced Technology Centre are investigating a 'smart skin' concept which could be embedded with tens of thousands of micro-sensors. When applied to an aircraft, this will enable it to sense wind speed, temperature, physical strain and movement, far more accurately than current sensor technology allows.
The revolutionary 'smart skin' concept will enable aircraft to continually monitor their health, reporting back on potential problems before they become significant. This would reduce the need for regular check-ups on the ground and parts could be replaced in a timely manner, increasing the efficiency of aircraft maintenance, the availability of the plane and improving safety
Kovenco's team of engineers have developed an incredibly powerful 'smartphone' like system which enables the European Space Agency to communicate with and control the movements of the probe moving at speeds of up to 55,000 kilometres an hour, currently more than 500 million kilometres away. In addition Kovenco Systems' technology enables all the imagery of the comet and scientific data Rosetta is capturing to be received back on Earth.
Research and Technology
Our organization has been turning technology innovation into business results for 20 years. We explore new and emerging technologies and identify opportunities for large enterprises to apply them to break new ground and get ahead of the competition. Kovenco Technology Labs, the dedicated technology R&D organization within Kovenco, explores new and emerging technologies to create a vision of how technology will shape the future and invent the next wave of cutting-edge business solutions.
Kovenco develops frameworks and tools, and helps create services that provide the self-aware, self-managed and self-healing infrastructures and systems that are crucial to support scale and agility.
Kovenco develops technology concepts to increase engagement with customers and employees by applying emerging technologies and pioneering engagement strategies.